Live harp music for weddings and events in Ottawa
Whether you're planning to walk down the aisle on your wedding day, or looking for background music for your upcoming corporate function, nothing compares to the sophistication of live music.
Not to mention, there's no event more perfectly suited to the harp than a wedding. (Because let's face it – the harp is just a tiny bit extra, not that I'm complaining!)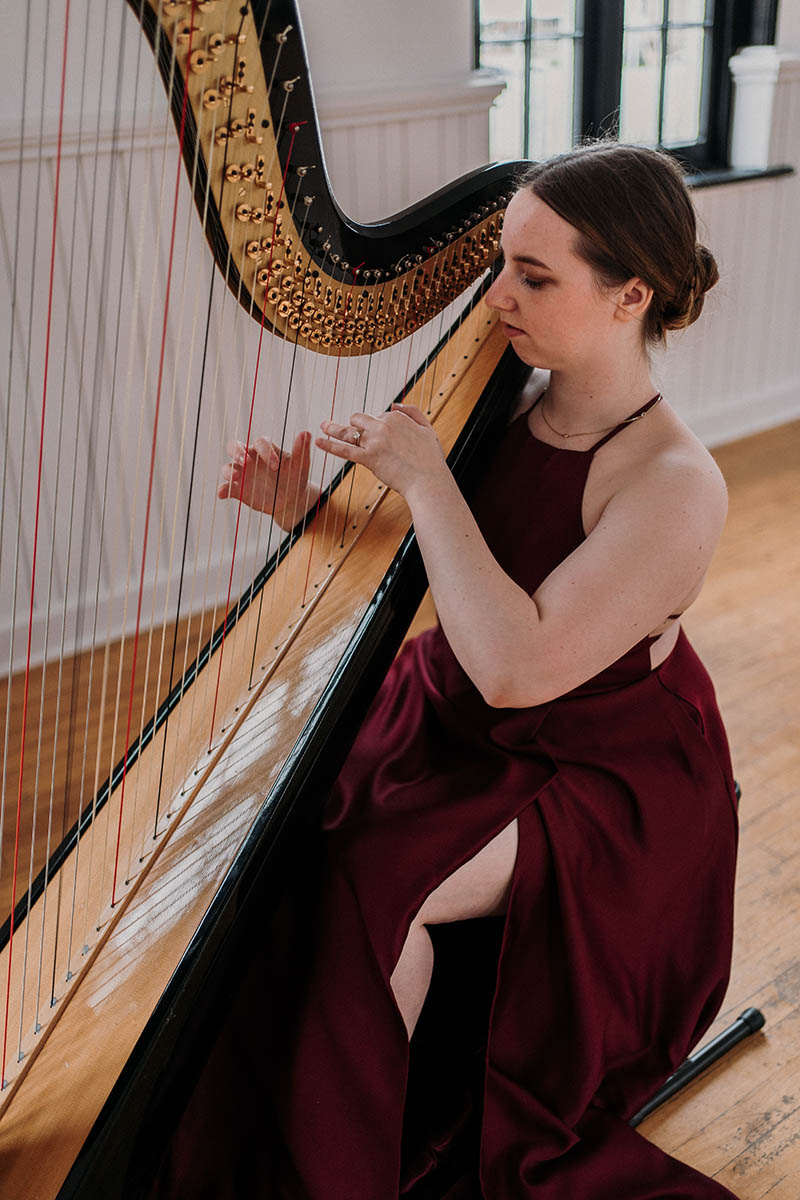 Hey there, I'm Hannah.
I play the harp.
I always like to say that musicians finding their instrument is like in the Harry Potter universe when a wizard or witch finds their wand – you just know when you've found your instrument. For me, that's the pedal harp. And believe me, I've tried everything from piano, to guitar and violin (which each lasted approximately 2 lessons apiece), to drums and percussion in my middle school band. But nothing really stuck like the harp.
I'm no stranger to the wedding industry, either. My other company, Something Blue, specializes in marketing and web development for businesses in the wedding industry – planners, photographers, and everyone in between. Naturally, it was a perfect fit to perform at weddings as well.
More About Me
Looking for music inspiration for your wedding or event? Check out some of my latest performances:
I often think in music.
I live my daydreams in music.
Albert Einstein
In Canada, we're no stranger to bad weather! Here are 4 ways your wedding musician can prepare a Plan B for your big day so you're not left without music.

You don't need to break the bank to hire a wedding harpist! Learn about what's included in most professional musicians' wedding packages.

Most harpists play acoustically, and there's a few extra ways we can make sure the music is the right volume no matter what your venue or location.
Join the harp fam!
Planning your wedding and want to incorporate a harpist? Want to learn more about the harp? Join my monthly newsletter!